" Yo, you've been managing the restaurant pretty well. I'm going to leave the management of the courtyard to you too then. "
— Chef Gumi
The Courtyard is one of the upgrades available for the restaurant. This upgrade introduces a new currency:

Film. The player can buy Facilities to customize the area.
In this area, you will find the Friends Board, where you can add friends and visit their restaurants.
Unlocking
[
]
The Courtyard is automatically unlocked when the Restaurant rating has reached

200.
Tutorial
Yo, you've been managing the restaurant pretty well. I'm going to leave the management of the courtyard to you too then.
An empty courtyard is ugly. I so happen to have a facility with me now. You can place it in the courtyard.
It seems out of place here. Hold and drag to move the Friends Board.
Alright, I'm going to get back to work. Remember to spruce up the courtyard. You can even gather customers to come take pictures and share their experience!
Facilities
[
]
To see all the facilities in this area, go to: Facilities/Courtyard.
To see all newly added facilities for the Concert, go to: Facilities/Concert.
Gather Around!
[
]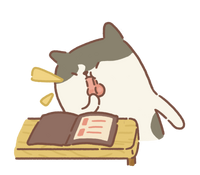 The "Gather" button, located on the lower right corner of the screen, will summon customers to gather up in your Courtyard. After the gathering, each customer will gift you

Film,

Cod and

Stars; the type and quantity of reward is not related to the visiting customer.
You have 3 free Gather chances and a maximum of 6 Gather with ads each day, where you can gather 6-10 customers that you have already unlocked to visit the Courtyard.
The customers can be moved or flipped in the camera mode by pressing on them.
Plants
[
]
For the price and income of the plants, go to: Plants

Update v8.4.15.g: Plant nurturing gameplay in Courtyard was added. Players can buy and water their trees as well as their friend's tree by visiting them in the Friends Board.
The player can water each tree 1 time per day for 2xp each. In addition to that, a player can water up to 6 friend's trees. Each watering counts here as 1xp. A tree can be watered by maximal 6 friends a day.
Each tree requires a certain amount of xp to fully grown. Higher level trees also require the previous one to be matured before they can be brought and planted.
Once the tree has grown to mature phase, a floor/wall décor can be harvested from the tree.
Concert
[
]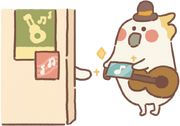 A Courtyard expansion is added. For all information about the new gameplay, performers, posters, and the new facilities and decors, see Concert.