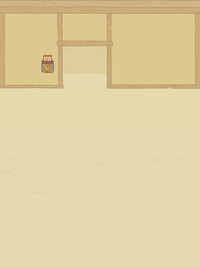 The Buffet is one of the upgrades available for the restaurant. It is located downwards the Restaurant.
UnlockingEdit
The Buffet can be unlocked for

300,000 when the Restaurant rating has reached
1,500.
The Buffet is where Temp Worker Yolky exclusively works. Lucky the Cashier can also work in this area.
FacilitiesEdit
Conveyor Belts
Edit
Conveyor Belts
Simple Carousel
Mechanical Carousel
Modern Mechanical Carousel
Round Carousel
—
?
2,000,000
4,500,000
—
5,000
12,000
40,000
—
+66
+133
+225
+2,800/h
+4,200/h
+6,400/h
+8,600/h
Modern Round Carousel
Spiderwebbed Conveyor Belt
12,000,000
8,000,000
70,000
38,000
+600
+180
+10,000/h
+8,000/h
Wall Hangings
Edit
Ice Cream
Edit
Sliding Doors
Edit
Self-Serve Drinks
Edit
Community content is available under
CC-BY-SA
unless otherwise noted.