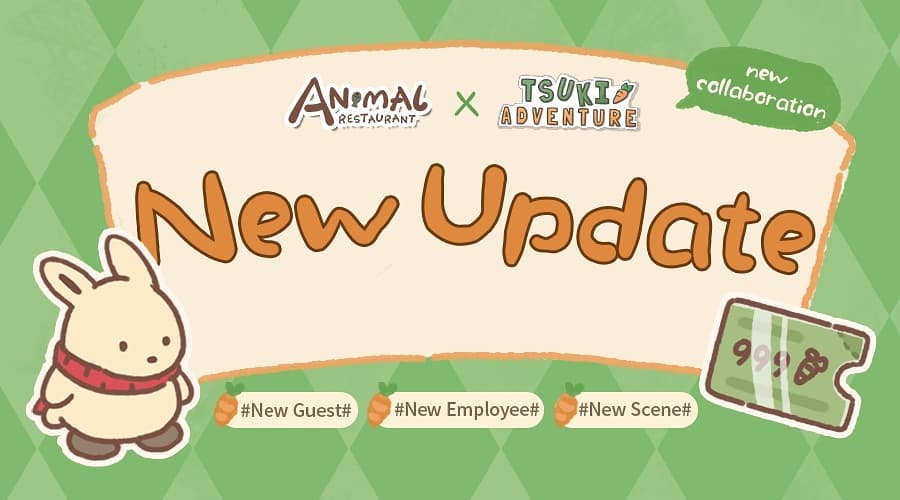 Added the 6th scene - Takeout. (It's on the right side of Kitchen. Unlock at 3000 ratings.)

Added new customer - Tsuki.

Added 3 new employees.

Brand new gameplay is available - Takeout. (Obtain bells and star ratings by delivering Takeouts. Bells can be used to exchange for paperwalls, special facilities, and momentos. You'll need to unlock corresponding takeout facilities before completing takeout orders.)

Added a new feature to change wallpapers - Signature Store.

Added Special Facilities Garden and Fish Pond Storage.

Added sailor series facilities for Restaurant and Kitchen.

Added 5 new Buffet dishes.

Added new feature "press and hold down to hide" for some facilities. Pressing and holding down on certain facilities for a period can cause them to disappear temporarily. (Feature available to: Flowerbed, Lease board, Wishing Well, Mailbox, Gachapon, and Storage.)

Lowered the price of some dishes and returned the price difference.

Added 2 new Letters.

Added 2 new Mementos.